Vice-President (Multilateral Affairs), International Crisis Group
Area of Expertise: Civil Society, International Relations, Law and Human Rights, Migration and Integration, War and Conflict, Women's Rights
Geographical Expertise - Region: North Africa and Middle East, North America, Subsaharan Africa
Languages: English, French
Field of Work: Non-Governmental
City: New York
Country: USA
Continent: North America

Email: fabienne.hara@theglobalexperts.org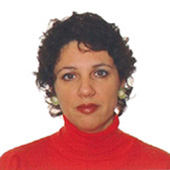 Fabienne Hara is Vice-President (Multilateral Affairs) of International Crisis Group. She is responsible for directing the  organization's advocacy efforts at the United Nations and the Security Council in New York, and directs the Crisis Group New York office.
She has over fifteen years of experience in African conflict management and resolution issues, particularly focusing on peacekeeping and conflict resolution, refugees and transitional justice, and Sudan and the Horn of Africa. From 2006-7, she served as Acting Chief of the Political Affairs Division of the UN Mission in Sudan. Prior to this, she was co-director of ICG's Africa program, and a fellow at the Carr Center for Human Rights Policy, Harvard University.
She also previously worked with the Center for Preventive Action at the Council on Foreign Relations in New York, Doctors of the World in Burundi, and academic institutions in France and Germany.
Ms. Hara has been an observer to the Arusha and Lusaka peace processes in Burundi and DRC. She has written and edited more than 40 reports and briefing papers on Central, West and North Africa for ICG and published a number of articles including "Burundi: a Case of Parallel Diplomacy" in Herding Cats: Multiparty Mediation in a Complex World (USIP press, 1999); "Learning from Burundi's Failed Transition" in Cases and Strategies for Preventive Action (Twentieth Century Fund, New York, 1998), "Cinquante millions de réfugiés vivent une précarité durable" in Le Nouvel Etat du Monde (La Découverte, Paris, 2001).