Senior Advisor Humanitarian Futures Programme, Kings College
Area of Expertise: Business and Globalization, Development
Geographical Expertise - Region: Asia, Europe, North Africa and Middle East, North America, Subsaharan Africa
Languages: English, French
Field of Work: Think tank/Research center, United Nations
Country: France
Continent: Europe

Email: erling.dessau@theglobalexperts.org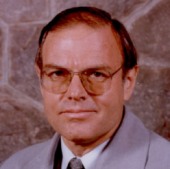 Erling Dessau is an economist and statistician from Denmark, and is Senior Advisor to the Humanitarian Futures Programme at Kings College, London.
Mr. Dessau joined the United Nations in 1968 and served for nearly 40 years at the organization as the UN Coordinator/UNDP Resident representative in Turkey, Myanmar, Bangladesh and India. He also worked as the United Nations Humanitarian and Resident Coordinator in Somalia (1993-96) and Afghanistan (1996-98). From 1999-2006, Mr. Dessau was a Senior Advisor to the Rector, University for Peace of the United Nations and advisor to the Director-General of UNESCO.
Mr. Dessau graduated in 1958 from the University of Copenhagen with a degree in statistics and political economy. Following his studies, he worked for ten years at the Danish Ministry of Finance and DATA-Centralen. A visiting lecturer for the University of California in Statistics and Computing in 1967-68, Mr. Dessau lectured for the Copenhagen Business School from 1999-2006. He is also the founding Member of the Bonn Network for Media and Peacebuilding.