Area of Expertise: Migration and Integration, Religion, Terrorism, War and Conflict, Youth Issues
Geographical Expertise - Region: Asia, North Africa and Middle East, North America
Language: English
Field of Work: Academia, Author/Novelist
Country: USA
Continent: North America

Email: darrell.ezell@theglobalexperts.org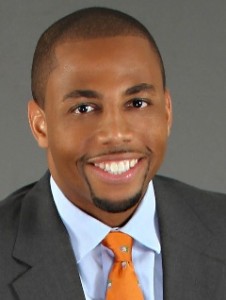 Darrell Ezell is an expert on state/non-state actor relations, particularly between state actors engaging non-statecombatants in conflict zones.   He currently serves as a Visiting Assistant Professor of International Studies at Louisiana State University and Adjunct Assistant Professor of Political Science at Tulane University. 
Dr. Ezell received his Ph.D. in 2010 from the University of Birmingham (Birmingham, England), specializing in diplomacy, interfaith relations, and peacemaking, particularly in the Muslim and Arab world.  He also holds an M.A. in Theology and Ethics from Union Theological Seminary and Columbia University.
His research and teaching focus on asymmetrical conflict, counterterrorism, public diplomacy, and post-secularism.
He is the author of Beyond Cairo: U.S. Engagement with the Muslim World (Palgrave Macmillan, 2013), a study on U.S. public diplomacy efforts to restore trusted relations with the Muslim world since president Barack Obama's 2009 'New Beginning' address in Cairo, Egypt. His latest book chapter, "Enriching Post-secular Discourse in Faith Diplomacy" is featured in USC's CPD Perspectives on Public Diplomacy.  Writing widely on globalization and intercultural cooperation, he has contributed to numerous media outlets and served as a contributing journalist at EA Worldview.
Dr. Ezell has worked with the U.S. Department of State (Office of Peacekeeping, Sanctions, and Counterterrorism) and William J. Clinton Foundation, undertaking high-level analysis on UN peacekeeping missions and cross-cultural communication projects in Africa and the Middle East. Prior to that, he has been active in grassroots peacemaking in New York City with the Interfaith Center of New York and in Chicago, IL with Interfaith Worker Justice. His human rights activism is featured in the documentary, Mississippi Chicken, highlighting his advocacy of workers' rights for impoverished migrant workers in North America.