Executive Director, the American Society for Muslim Advancement
Area of Expertise: Media, Migration and Integration, Minority Rights, Women's Rights, Youth Issues
Geographical Expertise - Region: Asia, North America
Geographical Expertise - Country: India
Language: English
Field of Work: Non-Governmental
City: New York
Country: USA
Continent: North America

Email: daisy.khan@theglobalexperts.org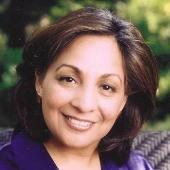 Daisy Khan is the executive director of  the American Society for Muslim Advancement (ASMA), a non-profit religious and educational organization dedicated to building bridges between the American public and American Muslims through culture, arts, academia and current affairs.
As wife of Imam Feisal Abdul Rauf, Ms. Khan mentors young Muslims on the challenges of cultural assimilation and reconciling Muslim and Western identity. She has previously created unprecedented interfaith programs such as The Cordoba Bread Fest and a groundbreaking theatrical production on 9/11 entitled "Same Difference."
Currently she directs two cutting edge intrafaith programs: 'Muslim Leaders of Tomorrow', which seeks to empower emerging Muslim leaders in North America and Europe, and 'Wise: Women's Islamic Initiative in Spirituality & Equity', an annual international forum where Muslim women convene to develop new strategies for the advancement of their rights.
Ms. Khan frequently lectures and serves on panels, and has been featured in PBS's documentary Muhammad: Legacy of a Prophet, BBC World, CNN's Paula Zahn Show, National Geographic's documentary Inside Mecca, and a Hallmark Channel program titled Listening to Islam. Ms. Khan has been quoted by print publications including Time Magazine, Newsweek, and Newsday.
Born in Kashmir, India and educated in the US, Ms. Khan acquired a BFA degree in Interior Architecture and was until recently the Director of Project Management at a Fortune 500 company when she decided to dedicate herself full time to the ASMA Society.
Latest articles from Daisy Khan