Director, Institute for Transregional Study of the Contemporary Middle East, North Africa, and Central Asia, Princeton University
Area of Expertise: Civil Society, Law and Human Rights, Religion, Terrorism, Women's Rights
Geographical Expertise - Region: North Africa and Middle East, North America
Languages: Arabic, English, Farsi, French, German, Italian, Spanish, Urdu
Field of Work: Academia, Author/Novelist, Think tank/Research center
City: Princeton
Country: USA
Continent: North America

Email: b.haykel@theglobalexperts.org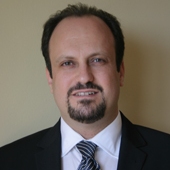 Professor Bernard Haykel is a professor of Near Eastern Studies at Princeton University, specializing in the study of the politics and history of the Middle East, particularly Islamic political movements and law.
He is also the director of Princeton's Institute for Transregional Study of the Contemporary Middle East, North Africa, and Central Asia, as well as the Oil, Energy, and the Middle East Project of the Princeton Environmental Institute.
Professor Haykel has an extensive amount of experience working in areas of the Middle East and Asia. He conducted several years of fieldwork research in Saudi Arabia, Yemen, India, and Lebanon and is a recent recipient of a Carnegie Corporation fellowship. Professor Haykel has native fluency in Arabic, French, and English and research competence in German, Italian, Spanish as well as Farsi and Urdu.
Professor Haykel has recently completed a book on the religious politics of Saudi Arabia since the early 1950s when the Saudi regime developed institutions and strategies for projecting its version of Islam, known as Salafism or Wahhabism, throughout the world. This will be published shortly by Cambridge University Press. Haykel has published extensively on the Salafi movement in both its pre-modern and modern manifestations. In particular, his book entitled Revival and Reform in Islam (Cambridge, 2003) fully explores this strand of Islamic legal and political thought.
In addition to his academic work, Professor Haykel also advises the British and U.S. governments on Islamic and Middle Eastern affairs. He has been involved in a number of key court cases relating to terrorism since 9/11.
Professor Haykel received his D.Phil in 1998 from the University of Oxford with his main research focusing on Islamic political movements, Islamic law, and the history of Saudi Arabia and Yemen.