Director, Media Progress
Area of Expertise: Business and Globalization, Civil Society, Development, Law and Human Rights, Media, Terrorism, War and Conflict
Geographical Expertise - Region: Europe, North Africa and Middle East, North America
Languages: Danish, English, French
Field of Work: Activist/Humanitarian, Journalist/Commentator
City: Carthage, Copenhagan
Country: Denmark, Tunisia
Continent: Africa, Europe

Email: bent.norby.bonde@theglobalexperts.org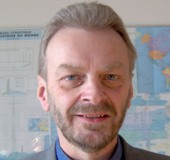 Dr. Bent Nørby Bonde is an experienced manager and strategic developer of conflict prevention and peacebuilding programs. Since 2003 he has been the director of Media Progress, a European consultancy firm dedicated to integrating media and ICT strategies into projects seeking to promote development, democracy and good governance.
He is also a EuropeAid Expert in social development, education and training, culture, information, democracy, and human rights.
Dr. Bonde previously served as the managing director of the Baltic Media Centre (BMC) from 1993 to 2003. With 70 employees, BMC promoted peace, democracy, and development in 23 countries world wide. From 1989-1999, he was Director of Balticum Film & TV Festival, a documentary and film school festival for the Baltic Sea countries. He has been involved in radio and television production in Denmark since 1980.
Along with managing and directing roles in the media, Dr. Bonde has played an active role in various media organizations. He is the founder and a member of the Board of Directors for the European Co-ordination of Film Festivals and the founder and member of the Board of Directors for International Media Support Association. He also founded and is a member of the Board for the Bonn Network for international organizations, media, and researchers working with media in conflict prevention and was on the board of the Independent Documentary Producers organization in Denmark. Dr. Bonde is a member of the Danish Social Journalists, Circom Regional, CoPeAM's Training and News Exchange workgroups for the Euro-Mediterranean broadcasters and the Baltic Development Network.
Dr. Bonde recently earned his PhD in communications, media, and journalism at Roskilde University, Denmark, on the subject 'Media and Communication in Conflict Prevention and Peace Building; Exploring Strategies for International and UN-led Conflict Transformation.' He also holds a master's degree in communication and social science.