Visiting Fellow, University of Birmingham
Area of Expertise: Migration and Integration, Religion, War and Conflict, Youth Issues
Geographical Expertise - Region: Europe, North America
Language: English
Field of Work: Academia
City: Birmingham
Country: UK
Continent: Europe

Email: aftab.malik@theglobalexperts.org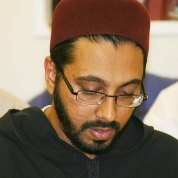 Aftab Ahmad Malik is a Visiting Fellow at the Centre for the Study of Ethnicity and Culture at the University of Birmingham, UK.
He has been called a "first rate scholar" by Professor John Esposito, "a rising intellectual star" by The Muslim World Book Review, an "expert on British Islam" by World Defense Review columnist Abigail Esman, and "someone at the cutting edge of research on Islam and at the heart of a group of young, emerging Muslim scholars, as well as established Muslim scholars," by Professor Philip Lewis at the Department of Peace Studies, University of Bradford, UK.
Mr. Malik's advice in understanding the theological strain underpinning current manifestations of Muslim extremism and the challenges and opportunities confronting Muslims in the West and Britain have been sought by various media outlets such as the BBC, Panorama, National Geographic, ITN and most recently by the Alliance of Civilizations.
Mr. Malik was identified as a 'Muslim leader of tomorrow' in 2006 and joined 100 other young Muslim leaders selected from 16 countries who participated in the Muslim Leaders of Tomorrow (MLT) conference in Copenhagen in July 2006, where a whole raft of challenges facing Muslims in the West were debated. He was also one of 15 Muslims selected from across Europe by the C-100 group (Council of 100 Leaders: West-Islamic Dialogue) at the World Economic Forum to discuss the State of Islam-West Dialogue.