Malaysian blogger and women's rights activist
Area of Expertise: Media, Women's Rights
Geographical Expertise - Region: Asia
Languages: English, Malay
Field of Work: Activist/Humanitarian, Journalist/Commentator, Non-Governmental
City: Kuala Lumpur
Country: Malaysia
Continent: Asia

Email: marina.mahathir@theglobalexperts.org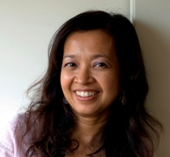 Marina Mahathir is a Malaysian writer, blogger and activist with interests focused on the issues of Muslim women's rights and HIV/AIDS.
For twelve years she headed the non-governmental Malaysian AIDS Council, and has also been involved in the work of several AIDS NGOs, sat on several UN expert panels, represented Asia-Pacific AIDS NGOs on the UNAIDS Programme Coordinating Board, and spoken at the United Nations General Assembly.
Ms. Mahathir is currently a member of the Steering Committee of the Asia Pacific Leadership Forum on HIV and Development as well as Chair of the AIDS Society of Asia and the Pacific (ASAP) Working Group on the 9th International Congress on AIDS in Asia and the Pacific (ICAAP) to be held in Bali in 2009.
In Malaysia she has been known since 1990 for her fortnightly column 'Musings' in The Star newspaper. She writes on current issues, women, health, local politics, human rights and education. In 1997, a compilation of these columns was published in a book, In Liberal Doses. Marina also has her own blog, 'Rantings', in which she discusses Malaysian politics and other current issues.
Latest articles from Marina Mahathir