Global Negotiation Initiative Co-Founder
Area of Expertise: War and Conflict
Geographical Expertise - Region: North Africa and Middle East
Geographical Expertise - Country: Israel, Jordan, Palestine
Language: English
Country: USA
Continent: North America

Email: joshua.weiss@theglobalexperts.org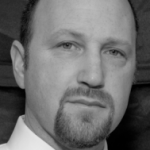 Dr. Joshua N. Weiss is the co-founder of the Global Negotiation Initiative at Harvard University. Dr. Weiss has spoken and published on negotiation, mediation, and systemic approaches to dealing with conflict.
He is also Managing Director of the Abraham Path Initiative, dedicated to creating and supporting a walking route which follows the footsteps of Abraham (or Ibrahim) through the Middle East. He is author of numerous books and articles on negotiation including You Didn't Just Say That: Quotes, Quips and Proverbs When Dealing in the World of Conflict and Negotiation.
He conducts research, consults, delivers negotiation and mediation trainings and courses and engages in negotiation and mediation at the organizational, corporate, government, and international levels.
He hosts the Negotiation Tip of the Week (NTOW) podcast and the Negotiator In You Audiobook and eBook series. The NTOW was in the top 100 iTunes Business Podcasts from 2007 to 2010 and was downloaded over 2 million times during that period. The Negotiator In You series was published in January 2012 and has been on the iTunes top 100 Self Development books since that time.
He received his Ph.D. from the Institute for Conflict Analysis and Resolution at George Mason University in 2002