Senior Advisor for the Asia Program, International Crisis Group
Area of Expertise: Defense and Security, Terrorism
Geographical Expertise - Region: Asia
Language: English
Field of Work: Non-Governmental, Think tank/Research center
City: Jakarta
Country: Indonesia
Continent: Asia

Email: sidney.jones@theglobalexperts.org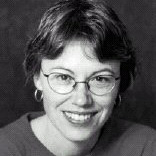 Sidney Jones leads the Institute for Policy Analysis of Conflict in Jakarta, Indonesia. She is an expert on security in South-East Asia, particularly Islamic terrorist movements in Indonesia.
She previously served as Asia Director for Human Rights Watch (1989-2002), Indonesia-Philippines Researcher for Amnesty International (1985-1988), and Program Officer for the Ford Foundation (1977-1984).
Along with a team of other South-East Asia analysts based in Jakarta, Ms. Jones works to provide up to the minute analysis on conflict and violence across the region, with a particular focus on Indonesia.
She has examined separatist conflicts (Aceh and Papua, Mindanao); communal conflicts (Poso, Moluccas); and ethnic conflict (Kalimantan). Her team has also looked at Islamic radicalism, producing a series of reports on Jemaah Islamiyah and its operations in Indonesia and the Philippines. It also looks at issues of security sector reform and decentralisation in Indonesia. Ms. Jones frequently briefs the media, international organizations, and government representatives on these issues.