Director, Chatham House
Area of Expertise: International Relations, Terrorism, War and Conflict
Geographical Expertise - Region: Europe
Language: English
Field of Work: Author/Novelist, Think tank/Research center
City: London
Country: UK
Continent: Europe

Email: robin.niblett@theglobalexperts.org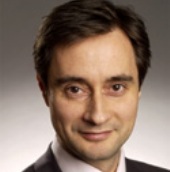 In January 2007, Dr. Niblett was appointed director of Chatham House (the Royal Institute of International Affairs), the United Kingdom's leading foreign policy institute.
Chatham House was founded in 1920 and provides independent analysis of current developments in international affairs. The institute – also famous for the Chatham House Rule – serves as a forum for debate on the most pressing challenges to the world's security and prosperity.
Dr. Niblett is the author or contributor to a number of books and reports, including The Atlantic Alliance Transformed (CSIS, 1992) and From Shadows to Substance: An Action Plan for Transatlantic Defense Cooperation (CSIS, 1995), and co-editor with William Wallace of Rethinking European Order: West European Responses, 1989-97 (Palgrave, 2001).
Following a truly transatlantic career, Dr. Robin Niblett has acquired extensive insights into the policy communities both in Europe and the United States. Previously, he was executive vice president of CSIS in 2001 where he oversaw all aspects of the Center's management and performance and for developing strategies and programs to sustain the Center. In addition, Dr. Niblett was named director of the CSIS Europe Program in July 2004, having long served as a senior fellow, directing the CSIS Atlantic Partnership project and specializing in U.S.-European security and economic relations and the ongoing process of European political and economic integration.
Dr. Niblett received his B.A., M.Phil., and D.Phil. degrees from New College, Oxford, where he was also retained for three years as a lecturer in politics at Pembroke College.