Former CIA officer and expert on Iran and Iraq
Area of Expertise: Civil Society, Defense and Security, Terrorism, War and Conflict
Geographical Expertise - Region: North Africa and Middle East
Geographical Expertise - Country: Iran, Iraq
Languages: English, Farsi
Field of Work: Government, Think tank/Research center
City: McLean
Country: USA
Continent: North America

Email: mark.fowler@theglobalexperts.org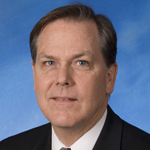 Mark A. Fowler is an Associate at Booz Allen Hamilton and is a former senior officer of 21 years with the Central Intelligence Agency. He is a Middle East specialist and served numerous tours overseas and in Washington D.C. He has particular expertise on Iran and Iraq, and speaks Farsi.
Mr. Fowler currently leads Booz Allen Hamilton's 'Persia House,' a center of excellence on Iran and the Persian Gulf. Persia House provides distinctive insights on Iranian perspectives, drawing on publicly available, open-source media in Farsi and Arabic. This results in insights of unusual clarity, accuracy, and precision regarding trends, patterns, and developments in Iranian perceptions of domestic, regional, and international issues.
The Persia House team draws extensively on the global, world-class capabilities of Booz Allen Hamilton, and collaborates with an extensive network of other experts on Iran to ensure that its analysis reflects the depth, breadth, and significance of any given issue.