Professor of Middle East History at Stanford University
Area of Expertise: Civil Society, International Relations, Terrorism, War and Conflict
Geographical Expertise - Region: North Africa and Middle East
Geographical Expertise - Country: Israel, Palestine
Languages: Arabic, English
Field of Work: Academia, Think tank/Research center
City: Stanford
Country: USA
Continent: North America

Email: joel.beinin@theglobalexperts.org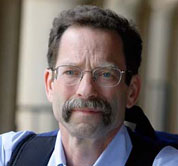 Professor Joel Beinin is the Donald J. McLachlan Professor of History and Professor of Middle East History at Stanford University. He was previously Director of Middle East Studies and Professor of History at the American University in Cairo. 
Professor Beinin's principal areas of research have been the histories of modern Egypt, Israel and Palestine, radical movements and minorities in the Middle East, the Arab-Israeli conflict, and US policy in the Middle East.  He started teaching Middle East history at Stanford University in 1983.
He has written or edited seven books, with the majority of these publications concerned with the contemporary Egyptian workers movement and its role in the struggle for democracy.  His articles have been published in The Nation, Middle East Report, The Los Angeles Times, The San Francisco Chronicle, The San Jose Mercury News, The San Diego Union-Tribune, The Jordan Times, Asia Times, Le Monde Diplomatique, and in leading scholarly journals.
He has appeared on Al-Jazeera TV, BBC radio, US National Public Radio, and many other TV and radio programs throughout North America and in France, Egypt, Singapore, and Australia, and has given frequent interviews to the global print media. For nearly thirty years he has served as an editor and contributing editor of Middle East Report, published by the Middle East Research and Information Project (MERIP).  In 2001-02 he also served as president of the Middle East Studies Association of North America.
Professor Beinin received his PhD from the University of Michigan in 1982, his A.M. from Harvard University in 1974, and his A.B. from Princeton University in 1970.