Researcher for The British East West Center
Area of Expertise: Defense and Security, Terrorism, War and Conflict
Geographical Expertise - Region: Asia
Geographical Expertise - Country: Russia
Languages: English, Russian
Field of Work: Military, Think tank/Research center
City: Canterbury
Country: UK
Continent: Europe

Email: asher.pirt@theglobalexperts.org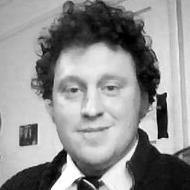 Asher Pirt is a specialist on Russian and Central Asian affairs.
He holds a masters in Russian Studies from UCL and served ten years in the British Territorial Army, with operational experience in Northern Ireland. He researches and writes on military issues and Russian and Central Asian foreign policy. He works part-time for The British East West Center and serves as a deployed OSCE/ODIHR election observer when required.
Mr. Pirt regularly comments on Russian and Central Asian affairs for international media outlets, and has recently been featured on Russia Today, CNN, Deutsche Welle and the Cyprus Broadcasting Corporation Radio Station. His unique insight is based on his experience of frequent travel to the Russian Federation, Central Asia, Ukraine, Moldova and the Baltic Republics. He is a member of the Royal Institute for International Affairs.
Latest articles from Asher Pirt