President, the International Center for Strategic and Political Studies
Area of Expertise: Law and Human Rights, Religion, War and Conflict
Geographical Expertise - Region: Europe, North Africa and Middle East
Geographical Expertise - Country: Russia
Languages: Arabic, English, Russian
Field of Work: Author/Novelist, Think tank/Research center
City: Moscow
Country: Russia
Continent: Europe

Email: vitaly.naumkin@theglobalexperts.org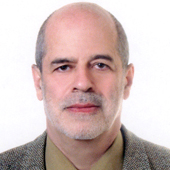 Professor Vitaly Naumkin is the president of the International Center for Strategic and Political Studies, Moscow, and an internationally renowned scholar on the Arab and Muslim worlds from ancient to modern times. He is also known for his work on international relations, strategic studies, Islamic Studies, conflict management and resolution, and Eurasian Studies.
Professor Naumkin holds the positions of director of the Center for Arab Studies at the Institute of Oriental Studies, Russian Academy of Sciences, editor-in chief of Vostok-ORIENS, and chair of the Faculty of World Politics, Moscow State University.
He was born in Russia, received training in Cairo, Egypt, and completed his doctoral studies in the subjects of Arab and Islamic history and Sciences at Moscow State University. He has been president of the International Center for Strategic and Political Studies since 1991.
Professor Naumkin has lectured at many universities in the United States, Europe, the Arab world and Asia. In 2003 he was visiting professor at the Political Science Department of the University of California, Berkeley. He is also an editorial board member of several international journals, and has organized and participated in many international conferences. His major awards include the Order of Friendship (Republic of Tajikistan), and the Order of Honor from the Council of Muftis of Russia (for his cooperation with the Islamic institutions in Russia and Islamic scholarship). Professor Naumkin has written over four hundred books, chapters, and articles in Russian, Arabic, English, French, German and other languages.
Latest articles from Vitaly Naumkin