Lecturer, Humboldt-Universitaet zu Berlin
Area of Expertise: Civil Society, Migration and Integration, Minority Rights, Religion, Women's Rights, Youth Issues
Geographical Expertise - Region: Europe
Language: English
Field of Work: Academia, Activist/Humanitarian
City: Copenhagan
Country: Denmark
Continent: Europe

Email: riem.spielhaus@theglobalexperts.org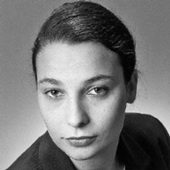 Riem Spielhaus is a German researcher in the field of Islamic studies, and 
Her main field of expertise concerns Muslim communities in Germany and Europe. She is a member of several working groups established by the German government and civic organizations including the Islam Forum of Berlin and the German Islam Conference of the Federal Ministry for Interior Affairs. She taught at the South Asian department of the Institute for Asian and African studies at Humboldt-Universitaet zu Berlin.
After completing her master's degree in Islamic studies, Ms. Spielhaus worked as an advisor to the commissioner of the German Federal Government for Migration, Refugees and Integration. She is one of the founding members of the Muslim Academy in Germany, an institution which is advocating for participation of Muslims in society and politics. Her main scope of work in the Muslim Academy has been to set up a German-wide network of women's activists. In addition to connecting women socially, the key goal is to engage with societal institutions in general and women's initiatives in particular, with the objective of identifying and addressing the problems facing Muslim women.
Together with Alexa Färber she published the research text Islamic Community Life in Berlin. The publication of her doctoral thesis, '"Who is a Muslim anyway? The emergence of a Muslim consciousness in Germany between ascription and self-identification" received the Augsburg Science Award for Intercultural Studies in 2010.  She is the Research Coordinator of the Berlin research team for a comparative survey on participation of Muslims in Berlin, Paris, London, Amsterdam and Boston, which is lead by Jocelyne Cesari under the auspices of the European Union.
At present, Ms. Spielhaus is carrying out post-doctoral research in the Department of Systematic Theology at the University of Copenhagen.
Latest articles from Riem Spielhaus