Chairman and CEO, the International Institute of Advanced Islamic Studies
Area of Expertise: Civil Society, Law and Human Rights, Media, Religion, Women's Rights
Geographical Expertise - Region: Europe
Geographical Expertise - Country: Iraq, Somalia
Languages: Arabic, English, Malay
Field of Work: Government, Think tank/Research center
City: Kuala Lumpur
Country: Malaysia
Continent: Asia

Email: mohammad.hashim.kamali@theglobalexperts.org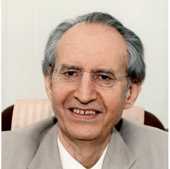 Dr. Mohammad Hashim Kamali is the Founding Chairman and CEO of the International Institute of Advanced Islamic Studies (IAIS) Malaysia. He was a member of the Constitution Review Commission of Afghanistan (2003), UN Senior Advisor on constitutional reform in the Maldives (2004), advisor for the constitution of Iraq (2005) and currently is working on the new Constitution of Somalia.
Dr Hashim Kamali is highly sought out as an expert in constitutional reform, Islamic law, and the Middle East. His background in positive law means that his ideas are foremost pragmatic. He is an extremely rare scholar who commands respect in both Western and Muslim circles. Thoroughly rooted in the classical and Arabic textual traditions, his words carry much weight among Muslims; and his knowledge of European and American legal and constitutional history means that he speaks to contemporary concerns of the West. An article in The New Straits Times put forth an argument for seeing democracy and constitutionalism as two separate processes for Afghanistan and Iraq, even though historically in the West they have emerged concurrently.
He was Professor of Islamic Law and Jurisprudence at the International Islamic University Malaysia (1985-2004), and also Dean of the International Institute of Islamic Though and Civilisation (ISTAC) from 2004 to 2006. Dr Kamali was a Visiting Professor at the Capital University, Ohio, and also at the Institute for Advanced Study (Wissenschaftskolleg) of Berlin.
He serves on the boards of 13 local and international academic journals. Professor Kamali has addressed over 150 national and international conferences, and he has published 20 books and over 140 academic articles.  His books Principles of Islamic Jurisprudence; A Textbook of Hadith Studies; and Freedom of Expression in Islam; and Shariۦah Law: An Introduction are reference works in leading English speaking universities worldwide.
Latest articles from Mohammad Hashim Kamali