Fellow, Centre for Research in Ethnic Relations
Area of Expertise: Migration and Integration, Religion, Terrorism
Geographical Expertise - Region: Asia, Europe, North Africa and Middle East
Languages: Arabic, English, French
Field of Work: Polster, Think tank/Research center
City: New Delhi
Country: India
Continent: Asia

Email: ha.hellyer@theglobalexperts.org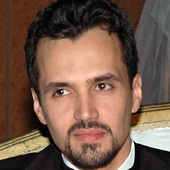 Dr H. A. Hellyer is Senior Analyst at the Abu Dhabi Gallup Center and the Gallup Center for Muslim Studies at Gallup Inc., where he focuses on analysis and dissemination of Gallup's renowned World Poll, with emphasis on Muslim majority countries (particularly in the Arab world and southeast Asia) and Muslim communities in non-Muslim countries (primarily in Europe and North America).
He is also Fellow at the Centre for Research in Ethnic Relations at the University of Warwick (UK) & founder of the policy research consortium, the VC Group (with consultants in Europe, North America, the Middle East and Southeast Asia, based out of Cairo). Formerly Ford Fellow of Centre for Middle East Policy at the Brookings Institution (USA), Dr Hellyer is a United Nations 'Global Expert' and commentator on Muslim – Western relations, the politics of the Arab region, minority/majority relations worldwide, and Islamism & security.
An academic, policy specialist and international speaker, Dr Hellyer is regularly invited to give advice and evidence to different state institutions in various countries, including the Department of Communities and Local Government, the Foreign & Commonwealth Office, the Home Office, the House of Commons (UK), the Department of Homeland Security, and the State Department (USA). He was asked to serve as Deputy Convenor of the UK Government's taskforce after the 7th of July bombings, and Warwick University Senior Research Fellow at the UK Foreign Office to advise on Muslim communities. A contributor to Oxford Analytica, he has also served as a consultant to different British Council initiatives in Europe, North America and the Middle East. He was also appointed as Senior Outreach Manager and Senior Academic Advisor at Soliya, a UN Alliance of Civilisations implementation organisation that seeks to improve West – Muslim world relations through new media and university education.
Educated at international schools in the UK and across the Middle East, Dr Hellyer received degrees in law, politics and sociology for the universities of Sheffield and Warwick (UK), and has carried out fieldwork across the Arab world, southeast Asia, Europe and North America. He has been a visiting professor at the American University in Cairo, and at the Universiti Teknologi in Malaysia, as well as being a Member of the Oxford Centre for Islamic Studies of the University of Oxford. His previous and current policy institute affiliations include memberships and fellowships at the International Institute of Strategic Studies (London, Washington, Singapore), and the Institute for Social Policy and Understanding (USA). A prolific author, he writes books, academic journal articles and columns in Foreign Policy, The Washington Post (USA), the Huffington Post (USA), the National (UAE), The Guardian (UK), al-Masry al-Youm (Egypt) and the Straits Times (Singapore), among other publications around the world.
Latest articles from H.A. Hellyer