Research Professor, Universidad Veracruzana
Area of Expertise: Migration and Integration, Minority Rights, Religion, Women's Rights
Geographical Expertise - Region: Latin America and the Caribbean
Languages: English, French, German, Spanish
Field of Work: Academia
City: Veracruz
Country: Mexico
Continent: North America

Email: g.dietz@theglobalexperts.org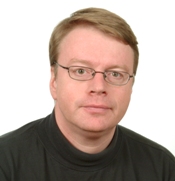 Dr. Gunther Dietz is a specialist on issues relating to minority, indigenous, and ethnic communities, including migration and integration.
With an M.A. and D.Phil. in Anthropology from Hamburg University, Dr. Dietz's main research interests are in minority integration and development policies in indigenous regions, ethnicity, and intercultural and interreligious education. He has also focused on the concept of ethnic and multiculturalist movements and non-governmental organizations as new social actors.
As a current Research Professor at the Universidad Veracruzana in Mexico, Dr. Dietz's area of study includes ethnographic fieldwork on handicraft and indigenismo policy as well as on indigenous communities and ethnic movements in Michoacán. His area of study expands to migrant communities, non-governmental organizations, "multiculturalist" social movements, and intercultural education in Hamburg and Andalusia, Spain. He has also taught at the Universities of Hamburg, Granada, Ghent, and Aalborg (Denmark) due to his educational background in anthropology, Hispanic studies, philosophy, and sociology.
In addition to his work as a Research Professor, Dr. Dietz is also a Visiting Research Fellow at various institutions worldwide. These include the Department of Americanist Anthropology and the Institute for Comparative and Multicultural Studies, both at Hamburg University in Germany; the School for Postgraduate Interdisciplinary Research on Interculturalism and Transnationality, Aalborg University (Denmark); the Steunpunt Intercultureel Onderwijs, Ghent University (Belgium); the Center for Comparative Immigration Studies; and the Center for Iberian and Latin American Studies, both at the University of California, San Diego.
With his work in ethnic, indigenous, and multicultural studies, Dr. Dietz has often delivered commentaries in the media, particularly through interviews in Spanish and Mexian print, radio, and television media.