Senior Research Fellow, the National Centre for Scientific Research
Area of Expertise: Religion
Geographical Expertise - Region: Balkans, Europe, North Africa and Middle East
Languages: Arabic, English, French
Field of Work: Author/Novelist, Think tank/Research center
City: Provence
Country: France
Continent: Europe

Email: francois.burgat@theglobalexperts.org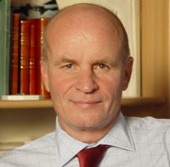 Professor Francois Burgat is Senior Research Fellow (Directeur de recherches) at the National Centre for Scientific Research (CNRS), France, and is posted at IREMAM (Institut de Recherches et d'Etudes sur le Monde Arabe et Musulman) in Aix-en-Provence.
He is a renowned political scientist and Arabist. He has lectured throughout the world at a wide range of academic institutions, the World Economic Forum, NATO, major private or public think tanks. He has been a permanent resident of the Middle East for over 18 years: at the University of Constantine, Algeria (1973-1980), in Cairo CEDEJ (1989-1993) then as the director of the French Centre for Archaeology and Social Sciences in Sanaa, Yemen (1997-2003).
Professor Burgat's main publications include The Islamic Movement in North Africa (University of Texas Press, 1997), Face to Face with Political Islam (IB Tauris, 2002), Modernizing Islam (Hurst 2003, with John Esposito), and Islamism in the shadow of Al-Qaeda (University of Texas Press, 2008).