Director, Oxford Centre for Islamic Studies
Area of Expertise: Religion
Geographical Expertise - Region: Europe, North Africa and Middle East
Languages: English, Hindi, Urdu
Field of Work: Think tank/Research center
City: Oxford
Country: UK
Continent: Europe

Email: farhan.nizami@theglobalexperts.org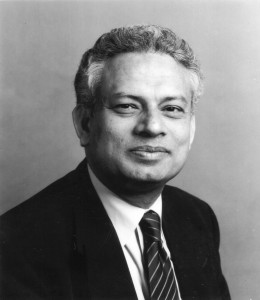 Farhan Nizami CBE (D.Phil.Oxon) is the Prince of Wales Fellow in the study of the Islamic World, Magdalen College, Oxford University and the Founder Director of the Oxford Centre for Islamic Studies. 
He read Modern History at Wadham College. From 1983 he was a Fellow of St Cross College, Oxford: Rothman's Fellow in Muslim History and subsequently Fellow in Islamic Studies.  He is an Emeritus Fellow of St Cross College and a member of the Faculties of Modern History and Oriental Studies at the University of Oxford.  He is Founder Editor of the Journal of Islamic Studies (OUP, 1990-);  Series Editor, Makers of Islamic Civilization (OUP, 2004-). He specializes in Muslim social and intellectual history.
Dr Nizami is a Member, Academic Council of Wilton Park, U.K 2000 – 2003 -; Member, Academic Committee, Cumberland Lodge, 2003 -; Member, Archbishop of Canterbury's Reference Group for Christian-Muslim Relations 2001-04; Scholar Consultant to the Christian-Muslim Forum, 2005-09; Patron, Oxford Amnesty Lectures, 2003-; Member, Steering Committee C-100, World Economic Forum, Davos 2004 – 2007; Member, International Advisory Panel, World Islamic Economic Forum, Malaysia 2004 – 2008; Member, UniRazak International Advisory Board; Member, Council of the Al-Falah Programme, University of California, Berkeley 2000 – 2005; Member, Advisory Board, Duke University's Islamic Studies Centre; Member of the Court of Oxford Brookes University 2000 – 2009; Director, Oxford Inspires, 2002 -2003.