Senior research fellow at the French National Research Center in the University of Paris, Pantheon-Sorbonne
Area of Expertise: Migration and Integration, Religion
Geographical Expertise - Region: Europe
Languages: English, French
Field of Work: Academia, Think tank/Research center
City: Paris
Country: France
Continent: Europe

Email: patrick.weil@theglobalexperts.org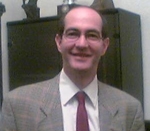 Patrick Weil is a senior research fellow at the  French National Research Center in the University of Paris, Pantheon-Sorbonne. Professor Weil's work focuses on comparative immigration, citizenship, and Church States law and policy.
His most recent publications are "How to be French? A Nationality in the Making since 1789, from Duke University Press", "Why the French Laïcité is Liberal", Cardozo Law Review, June 2009, Vol. 30, Number 6, 2699-2714 and (with Son-Thierry Ly), "The Anti-racist Origins of the American Immigration Quota System." Social Research, Volume 77, Number 1 (Spring 2010) pp.45-79.
Dr. Weil has worked extensively with the French government including participation in a 2003 French Presidential Commission on secularism, established by Jacques Chirac, and preparation of a report on immigration and nationality policy reform for Prime Minister Lionel Jospin in 1997 which led to the implementation of new immigration laws adopted the following year. Dr. Weil also holds an appointment as Professor at the Paris School of Economics.