Professor of Sociology, University of North Carolina, Chapel Hill
Area of Expertise: Religion, War and Conflict
Geographical Expertise - Region: North Africa and Middle East
Geographical Expertise - Country: Iran
Languages: Arabic, English
Field of Work: Academia, Author/Novelist, Think tank/Research center
City: Washington DC
Country: USA
Continent: North America

Email: charles.kurzman@theglobalexperts.org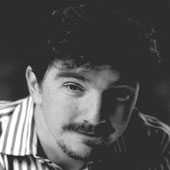 Professor Charles Kurzman is a specialist on Islamic movements at the University of North Carolina at Chapel Hill, USA. He has carried out research in Iran, Turkey, Europe, the United States, and Mexico, and is currently working on studying the recruitment difficulties of Islamist revolutionaries.
Professor Kurzman is a highly accomplished writer, having published books on the Iranian Revolution of 1979 and on democratic revolutions of the early 20th century, including the Iranian Constitutional Revolution of 1906 and the Ottoman Constitutional Revolution of 1908. He edited two anthologies of influential liberal and modernist Islamic texts as well. Professor Kurzman also has experience dealing with statistical analyses and published statistical analyses of the relationship between democratization and economic development in the Islamic world and globally.
Both print and broadcast media have utilized Professor Kurzman's expertise regarding Islamic movements. The Christian Science Monitor and other newspapers have published his op-ed pieces, and he has made appearances on radio in the United States and Iran.With a doctorate from the University of California at Berkeley and a bachelor's degree from Harvard University, Professor Kurzman is a visiting member of the Institute for Advanced Studies in Princeton, New Jersey. He also has grants and fellowships from the National Science Foundation (USA), the United States Institute of Peace, and other foundations.