Professor Emeritus, the American University in Cairo
Area of Expertise: Media, Religion, Terrorism
Geographical Expertise - Region: North Africa and Middle East
Geographical Expertise - Country: Israel, Palestine
Language: English
Field of Work: Academia, Journalist/Commentator
City: Cairo
Country: Egypt
Continent: Africa

Email: abdallah.schleifer@theglobalexperts.org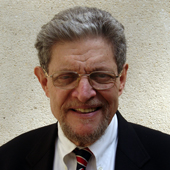 Professor Abdallah Schleifer is a veteran journalist who has covered the Middle East for American and Arab media for more than thirty years. He is currently Professor Emeritus at the American University in Cairo.

New York Times columnist Tom Friedman has praised Professor Schleifer as "a great bridge-builder between cultures", saying "we Middle East correspondents are something of a fraternity and Abdallah has always been a credit to our little club. He is intensely independent, honest, and a wonderful explainer about both Islam and the Arab world."
Professor Schleifer has experience covering the Middle East for a wide range of international and American media outlets. He launched his journalistic career in America by writing for The Village Voice and The Nation. From 2006 to 2007, he was the Washington Bureau Chief for the Al Arabiya TV network. Professor Schleifer also worked for NBC as NBC News Radio and TV producer/reporter in the Middle East from 1970 to 1983 and as the bureau chief for NBC News Cairo from 1974 to 1983. Before NBC, he worked in the region as a correspondent for the Paris weekly news magazine Jeune Afrique, a stringer for The New York Times, and as managing editor of Jordan's English language daily The Jerusalem Star.
One of Professor Schleifer's most prestigious accomplishments was as executive producer of the documentary Control Room. Emphasizing the importance of objective journalism, this award-winning documentary addressed the perception of the US-led war in Iraq and focused on the coverage of the war by the Al-Jazeera news network.
Professor Schleifer's knowledge of the Middle East often leads the media to call upon him for commentary on issues relevant to his field of study. A frequent guest on Egyptian TV talk shows, he has published op-ed pieces in newspapers such as Newsday and The Philadelphia Inquirer. He is also often interviewed and appears as a guest for commentary on various media outlets including CNN, PBS, Al Jazeera English, Al Arabiya, and BBC. His expertise on various Arab and Islamic issues has led him to be quoted in various Arab and Muslim press as well as in The New York Times, The Economist, Time Magazine, The Washington Post, and The Guardian.
Latest articles from Abdallah Schleifer