Investigative journalist and founder of Silent Heroes, Invisible Bridges
Area of Expertise: Civil Society, Media, Migration and Integration, Politics and Governance, Religion, Terrorism, War and Conflict
Geographical Expertise - Region: Asia, North Africa and Middle East
Geographical Expertise - Country: Afghanistan, Pakistan, Turkey
Language: English
Field of Work: Academia, Journalist/Commentator
City: Islamabad, Istanbul, Kabul
Country: Afghanistan, Pakistan, Turkey
Continent: Asia

Email: naveed.ahmad@theglobalexperts.org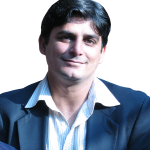 Contact:Â +92 321 5211117;Â +92 333 5211117
Twitter:Â @naveed360
Naveed Ahmad is an investigative journalist and academic.  Besides stringing for The Guardian, South China Morning Post (Hong Kong) and ISN (Switzerland), he is a columnist for Pakistan's largest selling daily The News newspaper and Turkish-language daily Zaman and Today's Zaman. His work has also appeared in The Atlantic Monthly & Foreign Policy. He has been a special Investigative Correspondent for The News newspaper and lately for Geo News.
He co-founded Silent Heroes, Invisible Bridges, a recipient of the UN X-Cultural Reporting Award 2010 for its work on inter-religious and inter-cultural success stories themed around the alliance of civilizations.
He is a recipient of the Panos Media Fellowship on Conflict Resolution in 2006, Washington's National Press Center's Fellowship on Nuclear Non-Proliferation and Arms Control in 2004, and Jefferson Fellowship on 'Challenges of Globalisation' in 2000. He is currently contributing to journals for Central Asia- Caucasus Institute (cacianalyst.org) Johns Hopkins University, Washington DC.
 
Latest articles from Naveed Ahmad