Professor of Economics, National Defense University
Area of Expertise: Business and Globalization, Defense and Security, Development, International Relations, Religion, Terrorism, War and Conflict
Geographical Expertise - Region: Asia, North Africa and Middle East, North America, Subsaharan Africa
Geographical Expertise - Country: Algeria, Egypt, Iran, Iraq, Jordan, Kenya, Libya, Mongolia, Nigeria, Qatar, Saudi Arabia, South Sudan, Sudan, Syria, Tanzania, Tunisia, Turkey, United Arab Emirates
Language: English
Field of Work: Academia
City: Arlington
Country: USA
Continent: North America

Email: paul.sullivan@theglobalexperts.org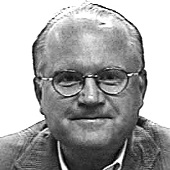 Dr. Paul Sullivan is a professor of economics at the National Defense University and an adjunct professor of Security Studies and Science, Technology and International Affairs at Georgetown University. At Georgetown University, he teaches classes on global energy and security, energy security in the Middle East, and natural resources and conflict in Africa and the Middle East.
Dr. Sullivan is an internationally recognized expert on energy security, energy markets, international security issues related to resources (energy, water, land, and non-energy minerals), international economic development, and Middle East and North African economic, political and military issues and more. He is also an expert on US-Canadian energy relations, the US economy, and US energy security. He is also a sought after expert on strategic thinking on a wide variety of economic, political, and technical issues. He is known for his discretion and effectiveness as a member of Track II meetings and other high-level efforts.
Dr. Sullivan was the Vice President, Programs, for the United Nations Association, National Capitol Area, where he was a strategic leader and adviser for the many programs and committees run by the UNA-NCA during June 2010 to June 2011. He was an adviser to the Sudan project at the United States Institute of Peace for March 2009-July 2010. 
Dr. Sullivan was Senior Fellow at the East West Institute (EWI) during 2007. Dr. Sullivan has also been involved in the energy work at the The United Nations Conference on Trade and Development (UNCTAD) with a focus on Africa. He has advised senior U.S. officials on many issues at a high level. He is regularly invited to very high-level conferences, such as the Global Creative Leadership Summit and energy and environment conferences in the EU, China and more. For six years before his time at NDU, Dr. Sullivan was at the American University in Cairo, Egypt, where he taught classes and did research on the economics, economic history, and political economy of the Middle East. He was also a columnist for the Middle East Times and on the editorial board of the Cairo Papers in Social Science while in Cairo.
Before he moved to Egypt, Dr. Sullivan was a consultant to major law firms and others on energy, environment and due diligence issues, and an international energy economist at the Oak Ridge National Laboratory. He was a visiting scholar at Cambridge twice.
He has published extensively on the economics of war and peace, the political economy of oil and gas, energy security, water security, resources and development, piracy, US-Islamic and US-Arab relations, US-Iran relations, Iraq, extremism, the economy of Egypt, the Egyptian military, labor markets in Egypt, Sudan, energy in Libya, security implications of Middle East economies, water stress and conflict in South Asia and China, the US economy, the future of energy, oil and gas markets,  Pakistan, Afghanistan, African energy issues, US national security, energy and environment connections, energy in future cities, potential water conflicts in the MENA region,  and more. He has published in venues as widely diverse as The Arab Studies Quarterly, The New Republic, World Policy Journal, The Georgetown Journal of International Affairs, The Jordan Journal of International Affairs, ABC-CLIO, The United States Institute of Peace, The International Journal of Contemporary Iraqi Studies, Alternatives: Turkish Journal of International Affairs, Middle East Online, UPI, The Middle East Times, The Daily Star (Beirut), Egypt Daily News, The Independent Institute, Ashgate (book chapter), Routledge (Encyclopedia Chapter Forthcoming), Cairo Papers in Social Science, Comment Visions (EuroNews), Oak Ridge National Laboratory, The U.S. Congress (testimony on Canadian Oil), Oil and Gas Journal, Circle of Blue, History News Network, The Review of International Affairs, Review of Middle East Economics, Business Monthly (Egypt), El Wekelah (Egypt), Al Jadid,  The National Review, The National Journal, Middle Easy Insight, The Middle East Times, The Turkish Studies Association Bulletin, Al Arabiya,  Middle East Policy, The Energy Journal,  The Independent Institute, MEES, MEED, Oil and Gas North Africa, The Center for the Study of Islam and Democracy, the East West Institute, The U.S. Congress,  MIT Electronic Journal of Middle East Studies and many more. He has also been part of numerous working groups on Iran, Iraq, Libya, the Tigris-Euphrates issues and Sudan at the Atlantic Council of the United States, PILPG, and others.
He is a regular contributor on the expert blogs for energy and national security for the National Journal. He writes a column on issues related to the Middle East, global economic issues, international trade, and many other subjects for the major Turkish newspaper, Turkiye Gazetesi. 
In summer 2008, he was in Egypt and Jordan meeting with high-level officials, members of the Jordanian Royal Family, academics, military officials, diplomats from the EU and the Arab world, business persons, and more. He also gave talks to high-level audiences in Jordan. In the summer of 2010, he was in Egypt for eight weeks meeting with senior military, diplomatic, political and business leaders. He also met with senior U.N. officials and leadership at the GCSP in Geneva. Dr. Sullivan has also led delegations of senior officials on international field studies to various parts of the world as part of his NDU duties.
Dr. Sullivan has been quoted and interviewed on issues related to energy security, the Middle East, extremism, water security, international economic development and more in the media of five continents via many TV and radio media including VOA, VOA-Turkish, Al-Hurra, Nile TV, NHK-TV (Japan), NPR, PRI, CNN, CBC, BBC (various of its radio stations), CBS, Stern (Germany), Veja (Brazil), Epoca (Brazil), Correio Brasilense (Brazil), Radio Australia, Deusche Welle, Die Zeit, Die Welt, Le Point, The Middle East Times, The Egyptian Gazette, Daily News Egypt, The Jordan Times, The Daily Star, The Straits Times, The Daily Mail, Bloomberg, Colombian National Radio, Semana (Colombia), Politico, Zee News (India), USA Today, Al Jazeera, Time Magazine, The New York Times, the Los Angeles Times, The Christian Science Monitor, the Toronto Star and numerous other Canadian Newspapers, C-Span, Oregon Public Radio, Fox News, ABC (Australia), The Media Line, The Wall Street Journal, UPI, the Telegraph (UK), Euronews, Scotland on Sunday,  The San Francisco Chronicle, The Chicago Tribune, Asia Times, The Scotsman, The Independent (UK), Reuters, AP,  The Globe and Mail, Oil and Gas Journal, Energy Intelligence, Al Arabiya, Le Point (France), MENA News Service,  The National (UAE), Al Ittihad (UAE), Huffington Post, Houston Chronicle, New Statesman (UK), Arabian Business, Marketwire, Financial Post, CQ, Petroleum Economist, The Jerusalem Post, Slate, Scripps Howard, Sanlian Life (China), Berliner Morgenpost, EUROPA, Welt Am Sonntag, el Diario de Yucatan, Life Week (China) and many more.
He has given well over 200 public lectures. He is a sought after an adviser to senior officials and others. He has been a major contributor to the Global Creative Leadership Summit. Dr. Sullivan recently briefed U.S. Senate staffers on issues related to the situation in the Middle East and energy issues. He was also recently part of a documentary on the state of the energy industry. Dr. Sullivan was part of a 45-minute discussion on C-span, a 1-hour discussion, and in various radio and other interviews on Libya and US-Libya relations. He also recently testified before Congress on a vital energy security issue. He regularly briefs staffers on the Hill and others on various issues related to the Middle East. A couple of months ago he was part of a briefing team to a senior Congressman on Middle East issues. He also was part of a very high-level discussion on US-China issues at the Aspen Washington Ideas Forum. Dr. Sullivan is also leading an effort to advise and aid a GCC country on an important educational mission. He recently gave a talk to about 500 policy makers at a conference on US-Arab relations. He has also recently been part of the debate on US-Egyptian relations by being part of panels at the Center for National Policy in Washington an on China National Radio (English). He also recently gave a talk on US energy policies to a group of senior energy officials from around the world for a State Department visitors' program run by Meridian House.  Recently he was actively involved in round tables at the Council on Foreign Relations on energy and related issues.
Dr. Sullivan is part of the Global Expert list at the Alliance of Civilizations and is a regular contributor to the National Journal "Experts Blogs" for "Energy and Environment" and "National Security". He has been a part of the group International Network for Economics and Conflict run by USIP. He is a member of the Society of Petroleum Engineers, The American Geological Association, the Yale Club of Washington, the US Squash Association and Chatham House.
He obtained his BA, Summa Cum Laude, from Brandeis University and has Ph.D. (with highest honors), M.Phil and MA from Yale University. He also is a graduate of the Seminar XXI program at the Massachusetts Institute of Technology.
Dr. Sullivan has lived in Egypt for six years, has been involved with the region for close to 20 years and has traveled extensively within the region. He also has work experience both  leading delegations and doing research  in South Asia, the EU, Turkey, the GCC, North Africa and the Levant, Tanzania, Kenya, Norway and Australia.
Latest articles from Paul Sullivan