Director of the International Migration Institute, University of Oxford
Area of Expertise: Development, Migration and Integration
Geographical Expertise - Region: Asia, Europe, North Africa and Middle East
Geographical Expertise - Country: Australia
Language: English
Field of Work: Academia, Think tank/Research center
City: Oxford
Country: UK
Continent: Europe

Email: stephen.castles@theglobalexperts.org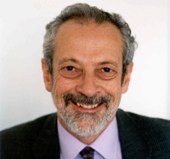 Professor Stephen Castles is Professor of Migration and Refugee Studies, and Director of the International Migration Institute (IMI) at the University of Oxford. He is a sociologist and political economist, and currently works on global issues, migration and development, and migration in Africa. From 2001-2006, he was Director of the Refugee Studies Centre at Oxford University.
Professor Castles studied sociology at Frankfurt am Main, and took an MA and DPhil at the University of Sussex. He has carried out research on migration and multicultural societies in Europe, Australia and Asia for many years. He has also been involved in community education work in the UK and Southern Africa.
He taught sociology and political economy at the Fachhochschule Frankfurt am Main from 1972-85. From 1986 to 2000 he was Professor of Sociology and Director of the Centre for Multicultural Studies (1986-96) and then Director of the Centre for Asia Pacific Social Transformation Studies, at the University of Wollongong, Australia.
From 1994 to 2001, Professor Castles helped establish and coordinate the UNESCO-MOST Asia Pacific Migration Research Network. He has been an advisor to the Australian and British Governments, and has worked for the ILO, the IOM, the European Union and other international bodies.