Cultural Policies and Intercultural Dialogue Director, United Nations Educational, Scientific, and Cultural Organizations (UNESCO)
Area of Expertise: Migration and Integration, Minority Rights
Geographical Expertise - Region: Europe
Languages: English, French
Field of Work: United Nations
City: Paris
Country: France
Continent: Europe

Email: katerina.stenou@theglobalexperts.org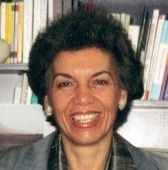 Dr. Katerina Stenou is the director of the Division of Cultural Policies and Intercultural Dialogue at the United Nations Educational, Scientific, and Cultural Organizations (UNESCO).
Dr. Stenou took up this post in 2000 after eight years of service with the organization. She specializes in the field of intercultural communication.
Her doctoral thesis, defended in 1990 at the Sorbonne, examined the schooling and cultural behaviour of the third generation Greek immigrant population in Belgium, torn between their parents' past and their own future. Subsequently, her studies focused on the origins and the transmission of ethnic, religious, or other types of clichés, prejudices, and stereotypes.
As a member of various research institutes devoted to intercultural relations, Dr. Stenou regularly participates in symposia, conferences, and round-tables – organized by either universities or intergovernmental and non governmental organizations – to highlight mainly the links between diversity, dialogue and development, thus fostering global mutual understanding, in line with UNESCO's mandate. Dr. Stenou has also published several articles and books dealing with issues concerning the formulation of policies to respond to the challenges of today's multicultural societies.