Researcher, Network Migration in Europe and Hamburg Institute of International Economics
Area of Expertise: Migration and Integration
Geographical Expertise - Region: Europe
Languages: English, German
Field of Work: Academia
City: Bremen, Hamburg
Country: Germany
Continent: Europe

Email: dita.vogel@theglobalexperts.org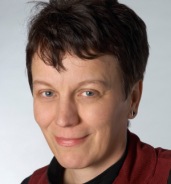 Dr. Dita Vogel works as senior researcher, consultant and trainer at Network Migration in Europe since 2011, realising projects on behalf of  international, European, national and local organisations.
Additionally, she is a research associate at the Hamburg Institute of International Economics. Vogel has published numerous studies and articles on political, economic and social issues concerning migration in a comparative perspective, particularly on migration control, irregular migration, German migration policy and on civic participation of immigrants.
She often provides background information to journalists in the media and has experience with radio and TV interviews. Dr. Vogel participated in a TV discussion panel at the channel ARTE on 'World without borders?' (February 2008).