Latin America and Caribbean Program Manager, International Crisis Group
Area of Expertise: Civil Society, Defense and Security, Law and Human Rights, Terrorism, War and Conflict
Geographical Expertise - Region: Latin America and the Caribbean
Languages: English, Spanish
Field of Work: Non-Governmental
City: New York
Country: USA
Continent: North America

Email: markus.sk@theglobalexperts.org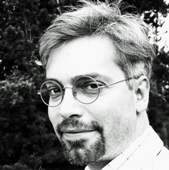 Markus Schultze-Kraft heads and manages the Latin America and Caribbean program for the International Crisis Group. He is the former coordinator of the Observation Unit in the Colombia office of the UN High Commissioner for Human Rights (OHCHR).
Working with a four-member team, he provides expert analysis on Colombia, Bolivia, Ecuador, Haiti, Peru and Venezuela, and engages in regular policy dialogue with decision-makers in Latin and North America and Europe.
Among the issues Dr. Schultze-Kraft has been addressing are armed conflict and political developments in Colombia, negotiations between the government and paramilitary movements, peace prospects with the insurgent FARC and ELN, relations between the Andean nations and border issues, the linkages between the illegal drug industry and armed conflict and organised crime across Latin America, political-institutional crises and constitutional change in Bolivia, Ecuador and Venezuela, and security system reform and international cooperation for stabilisation in Haiti.
He holds a doctorate in politics from Oxford University.