Specialist on international human rights law and education
Area of Expertise: Law and Human Rights
Geographical Expertise - Region: Europe
Languages: English, French, Japanese
Field of Work: Government, Law, Non-Governmental
City: Geneva
Country: Switzerland
Continent: Europe

Email: kazunari.fujii@theglobalexperts.org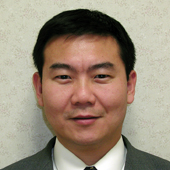 Mr. Kazunari Fujii is an expert in international human rights law, particularly human rights education.

Currently, Mr. Fujii is representing Soka Gakkai International (SGI), an organization that promotes peace, culture, and education through practices rooted in the philosophy of Nichiren Buddhism, to the United Nations in Geneva and has been since February 1997. He also has been participating in governmental consultations of the UN Commission on Human Rights and its successor, the Human Rights Council, to negotiate with civil society views on global policies. The UN World Programme for Human Rights Education (WPHRE) was one of the results in 2005.
In addition to his legal representation roles, he is the chairperson of the NGO Working Group on Human Rights Education & Learning, Geneva, of the Conference of NGOs in Consultative Relationship with the UN (CONGO) (2006-present). He is also a member of the International Bureau of the Geneva NGO Committee on Disarmament of CONGO (2007-present), Human Rights Education Associates (2001-present), and International Human Rights Law Association of Japan (1991-present).
Due to his areas of expertise, Mr. Fujii has contributed to various conferences and training sessions. He has made contributions to the topic of human rights education as a lecturer, resource person, and expert at the European Regional Meeting on WPHRE, Council of Europe (France, 2007), International Conference on HRE, Norwegian Helsinki Committee (Russia, 2007), Summer Training Course, Mediterranean Academy of Malta University (Malta, July 2005), Inter-American regional conference, UNESCO HRE Chair of Chile, Universidad de la Academia de Humanismo Cristiano (Chile, 2004), HRE 50 Experts Meeting to finalize the draft Plan of Action for the first phase of the UN WPHRE, UN OHCHR and UNESCO (Switzerland, 2004), and the Durban World Conference against Racism, NGO Forum (South Africa, 2001).
A native of Japan, Mr. Fujii earned two master's degrees – an LLM in International Human Rights Law from the University of Essex in the United Kingdom in 1994 and a MA in Law (International Law) from the Graduate School of Law of Meiji University in Japan in 1993.