Institute for National Security Studies Fellow
Area of Expertise: Civil Society, Defense and Security, International Relations, Law and Human Rights, Terrorism, War and Conflict
Geographical Expertise - Region: Latin America and the Caribbean, North Africa and Middle East
Geographical Expertise - Country: Israel, Lebanon, Palestine
Languages: Arabic, English, French, Hebrew, Italian, Spanish
Country: Israel
Continent: Asia

Email: benedetta.berti@theglobalexperts.org
Benedetta Berti is a research fellow at the Institute for National Security Studies (INSS), a Young Atlanticist at the Atlantic Council, and a member of the faculty at Tel Aviv University. She also works as security and policy consultant for political risk consulting firms, international organizations as well as foreign embassies.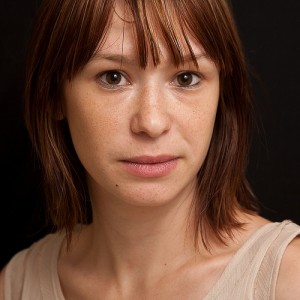 Before joining INSS, Dr. Berti worked in NGOs and research institutes in Latin America, the Middle East, and the US, focusing on human rights, internal conflict, and political violence. She was a lecturer and researcher at Tufts and Harvard Universities, a legislative and policy assistant on Capitol Hill, and a fellow at the Reut Institute.
Her research is related to political violence and conflict in the Middle East, as well as social movements theory and strategic nonviolence. She focuses specifically on political integration of armed groups, democratization, SSR and rule of law.
Dr. Berti has written extensively on political participation of armed groups, human rights, and Middle Eastern politics. She has authored two forthcoming books on these subjects with Johns Hopkins University press, and regularly publishes book chapters and articles in journals, edited volumes, and policy publications. In addition, she collaborates with publications like the Christian Science Monitor.
Dr. Berti holds a Ph. D and an MA in international relations and security studies from the Fletcher School at Tufts University, and a B.A in Middle Eastern studies from Bologna University.
Follow Dr. Berti: @benedettabertiw
Latest articles from Benedetta Berti