Journalist, Bloomberg News
Area of Expertise: Business and Globalization, Media
Languages: Arabic, English
Field of Work: Journalist/Commentator
City: New York
Country: USA
Continent: North America

Email: walid.elgabry@theglobalexperts.org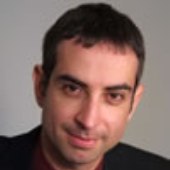 Walid el-Gabry is an Anglo-Egyptian journalist with almost two decades of experience working in Europe and the United States.
He recently joined the Finance desk at Bloomberg News after managing a team of editors at Dow Jones Newswires for a year and a half. He first came to the United States with The Financial Times where he spent almost nine years in London and New York, latterly responsible for corporate coverage of the Americas.
Mr. el-Gabry's newspaper career began in Istanbul in the late 1980s working for Turkish publisher Sabah. He then worked for Canadian publisher Thomson Corp at various UK titles, becoming industry editor of a major Scottish daily newspaper. He was a judge in the 2007 Gerald Loeb business journalism awards.