Director, Middle East Economic and Political Analysis Company
Area of Expertise: Business and Globalization, War and Conflict
Languages: English, Spanish
Field of Work: Author/Novelist, Think tank/Research center
City: Tel Aviv
Country: Israel
Continent: Asia

Email: m.javedanfar@theglobalexperts.org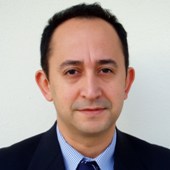 Meir Javedanfar is a Middle East analyst specializing in Iranian affairs.
He speaks Farsi, English, Spanish and Portuguese fluently, and has commented in all of these languages for a wide range of international media organizations including CNN, FOX News, BBC, Sky News, ABC, Associated Press, Los Angeles Times, NPR, The New York Times and others. Mr. Javedanfar is the co-author of The Nuclear Sphinx of Tehran – Mahmoud Ahmadinejad and The State of Iran, an investigation into the mysterious past of President Mahmoud Ahmadinejad as well as the state of Iran's nuclear program. He is also the author of the chapter 'The Islamic Republic of Iran: The Ministry of Information and Security (VAVAK)' for the upcoming book PSI Handbook of Global Security and Intelligence: National Approaches (Intelligence and the Quest for Security), by Praeger Security International publishing.
Mr Javedanfar is currently the director of the Middle East Economic and Political Analysis Company (meepas), which carries out analysis of sixteen Middle Eastern countries from its offices in Tel Aviv, Israel. He is a member of the prestigious Club Of Rome – TT30 Think Tank, where he founded and currently manages the Beyond Oil project. He is also a member of the Gulf 2000 Middle East Project which is run by School of International and Public Affairs of Columbia University in New York City.
Mr. Javedanfar was born in Iran and lived there until eight years after the 1979 Islamic revolution.  He holds a Bachelor of Science degree in business and management studies, a Master of Science degree in management information systems, and a Master of Arts degree in international relations and strategic studies from three different British universities.