Area of Expertise: Business and Globalization
Geographical Expertise - Region: Europe
Language: English
Field of Work: Politics, Think tank/Research center
City: New York
Country: USA
Continent: North America

Email: jon.levy@theglobalexperts.org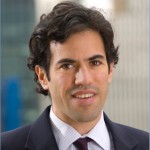 Jon Levy is an analyst in the Europe & Eurasia practice, specializing in European Union issues, as well as in country and regional coverage of southeastern and central Europe. Jon is a frequent commentator on European issues, appearing on CNN, CNBC, and NPR.
Jon received his master's degree in international affairs from the Johns Hopkins University School of Advanced International Studies, specializing in international law and economics. He has an AB in political science from Brown University.
Prior to joining Eurasia Group, Jon was a director of national security policy for John Kerry's presidential campaign. He worked directly with Senator Kerry's national security adviser to develop policy on a range of economic and security issues. Previously, he was a Berlin-based journalist, contributing to several publications, including the German national daily, Die Welt, and researching a book on the city of Berlin and the politics of urban development. Before that, Jon was a consultant with Coopers & Lybrand, advising clients on a range of financial and strategic issues in the commercial real estate industry, with an additional focus on economic development and market entry strategies.