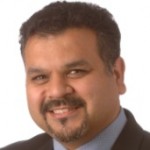 This Peace Brief is based in part upon a closed-door roundtable convened by the United States Institute of Peace which drew on the expertise of scholars, practitioners, U.S. government officials, and the policy community to discuss the implications of the burning of the Quran.
The recent desecration of the Quran and Islamic writings caused violent unrest in Afghanistan and raises concerns about essential training in culture and religion for U.S. personnel.
In February 2012, Afghan employees at the Bagram Air Base were enraged to find burnt copies of the Quran and other Islamic writings in the trash. This set off deadly protests throughout the country claiming as many as 41 Afghan lives and the shooting of four American soldiers.
There were violent and nonviolent protests in Afghanistan and in several Muslim countries. There were condemnations by heads of states. Immediate apologies were offered by the NATO commander in Afghanistan, General John R. Allen, President Barack Obama, and Secretary of State Hillary Clinton.
As of mid-March, three distinct boards of inquiry are examining the missteps that led to the Quran burning: a joint U.S./Afghan undertaking, a U.S. military investigation with the authority to recommend disciplinary action and an Afghan investigation supervised by a council of religious figures.
The desecration of the Quran, and recent killings of 16 Afghan civilians in Kandahar by a U.S. sergeant, brought relations between the U.S. and Afghanistan to a new low as the crisis revealed a layer of unspoken cultural and religious insensitivities and lack of understanding.
[...]
Ten years after 9/11, two wars in Muslim societies, and the unfolding of the Arab civil unrestin the Middle East and North Africa, there are fundamental questions as to why there remainsbasic knowledge gaps in culture, religion, and customs within the U.S. military and government.
Qamar-ul Huda is Senior Program Officer in the Religion and Peacemaking Program at the United States Institute of Peace.
Read the full report here.