By: Abdallah Schleifer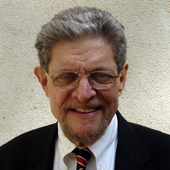 It's 2 a.m. Wednesday morning and nearly everybody here in Cairo, if they are still awake, wonders how it will all go down.
As Egypt's ousted strongman Hosni Mubarak lies dead or dying, official results of the final round of voting for president will not be announced by the Electoral Commission until Thursday at the earliest. A general uneasiness fills the air.
The final round voting ended Sunday night. By Monday evening, the Muslim Brotherhood's political arm was claiming victory for its candidate, Mohamed Morsi, by about 1 million votes, based on unofficial reports from the thousands of polling stations throughout the land. Twenty-four hours later, Morsi's opponent, Ahmed Shafiq was claiming that he was the winner by a similar margin out of about 50 million votes cast.
The Muslim Brotherhood's claim was backed up by unofficial results published on Al Ahram, Egypt's most prestigious and semi-official newspaper and certainly no supporter of the Muslim Brotherhood. Two other independent newspapers confirmed the projection of a relatively narrow victory for Morsi.
Just about everyone understands that Shafik was prime minister when Mubarak was forced by the military to resign last year, and they understand what this means, or think they do. Shafik was soon forced out of office by popular demand, or at least the demand of the demonstrators who were then thronging Tahrir Square.
Shafik is viewed as the nominal candidate of Mubarak's once-ruling National Democratic Party (NDP), which is officially illegal now, but still maintains a vast patronage network throughout the country. Many see Shafiq as the favored candidate of the military.
That would seem obvious. But like many things in the Middle East that seem obvious at the time, these assumptions could possibly be unfounded.
Read Abdallah Schleifer's full article in the The Jewish Daily Forward here.
Abdallah Schleifer is a veteran journalist who has covered the Middle East for American and Arab media for more than thirty years. He is currently Professor Emeritus at the American University in Cairo.