Afrikaners can flourish as individuals but may dissolve into white English-speaking South Africa.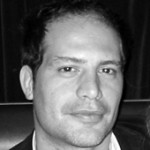 By: Simon Kuper
My parents come from South Africa, and we often used to go back on family visits. One Christmas about 30 years ago we left Johannesburg on a bus trip to a safari park. All the other people in the bus were Afrikaners: big healthy white families in shorts. With their handful of surnames, and heavy Dutch faces utterly distinct from their African surroundings, they were a tribe. Their forefathers had been the mostly Dutch-speaking Protestants who had come to South Africa over the centuries. We lived in the Netherlands, so we spoke Dutch to the Afrikaners, and they spoke Afrikaans back.
Read Simon Kuper's full article in the The Financial Times here.
Simon Kuper is a journalist with The Financial Times.