Iason Athanasiadis is a photojournalist, documentary film-maker and international lecturer working on the intersection of the Eastern Mediterranean with the Arab, Persian and Turkic Middle East and Central Asia. He has covered some of the contemporary region's signature crises, including the 2011 Arab revolts, the 2010 Afghan surge, the Greek economic crisis, the 2009 Iranian pro-democracy movement, the 2006 Lebanese war, the 2003 US-led invasion of Iraq and the passing of Syrian President Hafez al-Assad in 2000. Iason has lived in Cairo, Damascus, Sanaa and Tehran. He is currently based between Istanbul and Kabul.
Area of Expertise: Civil Society, Law and Human Rights, Media, Migration and Integration, Religion, Terrorism, War and Conflict, Women's Rights
Geographical Expertise - Region: Asia, North Africa and Middle East
Geographical Expertise - Country: Iran
Languages: Arabic, English, Greek, Persian, Turkish
Field of Work: Journalist/Commentator
City: Istanbul, Kabul
Country: Afghanistan, Turkey
Continent: Asia, Europe

Minister of State, Turkey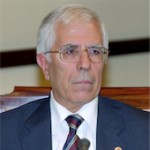 Professor Mehmet Aydin is one of Turkey's Ministers of State, responsible for overseeing the Directorate of Religious Affairs. He has taught philosophy of ethics, politics and religion at universities in Erzurum, Ankara and Izmir, Turkey, and served as Dean in the Faculty of Theology at Dokuz Eylul University in Izmir from 1993-1999.
Minister of State, Turkey
Area of Expertise: Migration and Integration, Religion
Geographical Expertise - Region: North Africa and Middle East, Subsaharan Africa
Languages: Arabic, English, French
Field of Work: Academia, Author/Novelist, Government, United Nations
City: Izmir
Country: Turkey
Continent: Asia

Investigative journalist and founder of Silent Heroes, Invisible Bridges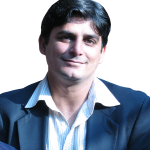 Contact: +92 321 5211117; +92 333 5211117 Twitter: @naveed360 Naveed Ahmad is an investigative journalist and academic.  Besides stringing for The Guardian, South China Morning Post (Hong Kong) and ISN (Switzerland), he is a columnist for Pakistan's largest selling daily The News newspaper and Turkish-language daily Zaman and Today's Zaman. His work has also appeared in The Atlantic [...]
Investigative journalist and founder of Silent Heroes, Invisible Bridges
Area of Expertise: Civil Society, Media, Migration and Integration, Politics and Governance, Religion, Terrorism, War and Conflict
Geographical Expertise - Region: Asia, North Africa and Middle East
Geographical Expertise - Country: Afghanistan, Pakistan, Turkey
Language: English
Field of Work: Academia, Journalist/Commentator
City: Islamabad, Istanbul, Kabul
Country: Afghanistan, Pakistan, Turkey
Continent: Asia