Senior Fellow at the Woodstock Theological Center

Rev. Thomas J. Reese, S.J., is a senior fellow at the Woodstock Theological Center at Georgetown University where he focuses on religion and public policy. Father Reese has a Master of Divinity from the Jesuit School of Theology, Berkeley , and a Ph.D. in political science from the University of California, Berkeley.
Senior Fellow at the Woodstock Theological Center
Area of Expertise: Religion
Geographical Expertise - Region: Asia, Balkans, Europe, Latin America and the Caribbean, North Africa and Middle East, North America, Oceania, Subsaharan Africa
Geographical Expertise - Country: Afghanistan, Australia, China, India, Indonesia, Iran, Iraq, Israel, Korea, Northern Ireland, Pakistan, Palestine, Russia, Somalia
Language: English
Field of Work: Author/Novelist, Journalist/Commentator, Religious Leader, Think tank/Research center
City: Washington DC
Country: USA
Continent: North America

Journalist, Bloomberg News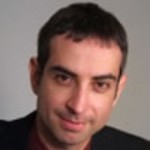 Walid el-Gabry is an Anglo-Egyptian journalist with almost two decades of experience working in Europe and the United States.
Journalist, Bloomberg News
Area of Expertise: Business and Globalization, Media
Languages: Arabic, English
Field of Work: Journalist/Commentator
City: New York
Country: USA
Continent: North America