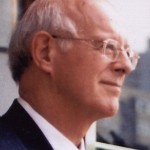 Ambassador of Spain in Andorra. His expertise include China and Russia as well as politics and diplomacy.
Area of Expertise: International Relations
Geographical Expertise - Region: Asia, Europe
Geographical Expertise - Country: China, Russia
Languages: English, French, Russian, Spanish
Field of Work: Government, Politics
City: Beijing
Country: China
Continent: Asia

Director, Shanghai Academy of Social Sciences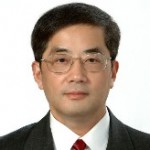 Professor Pan Guang is the director of the Shanghai Center for International Studies and Institute of European & Asian Studies at Shanghai Academy of Social Sciences, director of the Shanghai Cooperation Organization (SCO) Studies Center in Shanghai, Dean of the Center of Jewish Studies Shanghai (CJSS), and vice-chairman of the Chinese Society of Middle East Studies.
Director, Shanghai Academy of Social Sciences
Area of Expertise: Migration and Integration, Religion
Geographical Expertise - Region: Asia, North Africa and Middle East, North America
Geographical Expertise - Country: China
Languages: Chinese, English
Field of Work: Academia, Think tank/Research center
City: Shanghai
Country: China
Continent: Asia