Director of Current Affairs, Link TV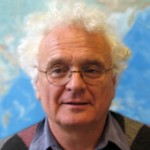 David Michaelis is Director of Current Affairs for Link TV, San Francisco, and serves on the Board of Directors for Internews Network.
Director of Current Affairs, Link TV
Area of Expertise: Media, Migration and Integration, Minority Rights
Geographical Expertise - Region: North Africa and Middle East, North America
Geographical Expertise - Country: Israel
Languages: English, Hebrew
Field of Work: Journalist/Commentator
City: San Francisco
Country: USA
Continent: North America

Project Manager, Berkman Center for Internet & Society/Talk Morocco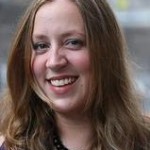 Jillian York is a a Boston-based writer, researcher, and activist whose work focuses on a range of issues related to freedom of expression, with special emphasis on the Arab world. She frequently comments on issues of politics and society in Syria and Morocco.
Project Manager, Berkman Center for Internet & Society/Talk Morocco
Area of Expertise: Civil Society, Law and Human Rights, Media
Geographical Expertise - Region: North Africa and Middle East, North America
Languages: Arabic, English
Field of Work: Activist/Humanitarian, Government
City: San Francisco
Country: USA
Continent: North America