Researcher for The British East West Center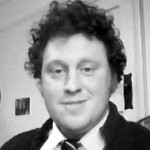 Asher Pirt is a specialist on Russian and Central Asian affairs.
He holds a masters in Russian Studies from UCL and served ten years in the British Territorial Army, with operational experience in Northern Ireland. He researches and writes on military issues and Russian and Central Asian foreign policy. He works part-time for The British East West Center and serves as a deployed OSCE/ODIHR election observer when required.
Researcher for The British East West Center
Area of Expertise: Defense and Security, Terrorism, War and Conflict
Geographical Expertise - Region: Asia
Geographical Expertise - Country: Russia
Languages: English, Russian
Field of Work: Military, Think tank/Research center
City: Canterbury
Country: UK
Continent: Europe


Dr. Paolo Dardanelli is Lecturer in European and Comparative Politics at the University of Kent. He was educated in Turin, Durham and London and holds a PhD from the London School of Economics.
Area of Expertise: International Relations
Geographical Expertise - Region: Europe
Languages: English, French, Italian
Field of Work: Academia
City: Canterbury
Country: UK
Continent: Europe