Lecturer in Islamic Studies, King's College London

Dr. Carool Kersten's is a lecturer in Islamic Studies at King's College London. His areas of expertise include contemporary Islam and current affairs in the Muslim world, Islam in Southeast Asia and modern Muslim thought. He has a particular interest in liberal Islam, alternative Islamic discourses and the work of progressive Muslim intellectuals.
Lecturer in Islamic Studies, King's College London
Area of Expertise: Civil Society, Migration and Integration, Religion
Geographical Expertise - Region: Asia, North Africa and Middle East
Geographical Expertise - Country: Algeria, Indonesia, Malaysia, Morocco, Thailand, Tunisia
Languages: Arabic, Dutch, English
Field of Work: Academia, Author/Novelist
City: London
Country: UK
Continent: Europe

Professor of Economics, National Defense University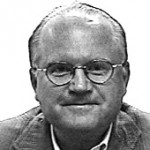 Dr. Paul Sullivan is Professor of Economics at National Defense University and adjunct professor of Security Studies and Science, Technology and International Affairs at Georgetown University.
Professor of Economics, National Defense University
Area of Expertise: Business and Globalization, Defense and Security, Development, International Relations, Religion, Terrorism, War and Conflict
Geographical Expertise - Region: Asia, North Africa and Middle East, North America, Subsaharan Africa
Geographical Expertise - Country: Algeria, Egypt, Iran, Iraq, Jordan, Kenya, Libya, Mongolia, Nigeria, Qatar, Saudi Arabia, South Sudan, Sudan, Syria, Tanzania, Tunisia, Turkey, United Arab Emirates
Language: English
Field of Work: Academia
City: Arlington
Country: USA
Continent: North America