Writer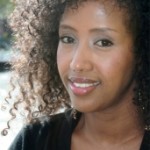 Yasmine Allas has written three novels (Idil, a Girl, 1998; The General with the Six Fingers, 2001; and The Blue Room, 2004). Yasmine has also written for de Volkskrant, one of the leading newspapers in the Netherlands.
Writer
Area of Expertise: Media, Women's Rights
Geographical Expertise - Region: Europe, North Africa and Middle East
Languages: Dutch, English
Field of Work: Author/Novelist
City: Amsterdam
Country: The Netherlands
Continent: Europe

Research Associate of Social Anthropology, School of Oriental and African Studies, University of London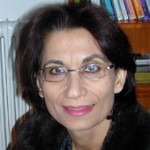 Ziba Mir-Hosseini is an independent consultant, researcher and writer on Middle Eastern issues, specialising in gender, family relations, Islam, law and development.
Research Associate of Social Anthropology, School of Oriental and African Studies, University of London
Area of Expertise: Law and Human Rights, Media, Religion, Women's Rights
Geographical Expertise - Region: Europe, North Africa and Middle East, North America
Geographical Expertise - Country: Iran
Languages: Arabic, English
Field of Work: Academia, Author/Novelist
City: London
Country: UK
Continent: Europe