Become a Global Expert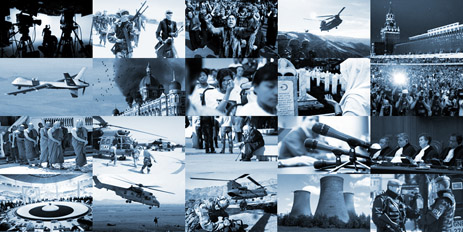 Terrorism. Globalization. Religion. These are just some of the complex issues journalists cover on a daily basis. It's challenging work in the best of times. In a 24-hour news cycle and in the context of shrinking newsdesk budgets, this task is made even more demanding. Finding accurate, informed sources of commentary has never been more crucial.
Global Experts encourages a broad diversity of experts and opinion leaders to share their perspectives on issues that go to the core of relations between cultures and threaten to widen existing divides. As a Global Expert, you will:
Join a global network of more than 300 experts who make positive contributions to debates on sensitive cross-cultural issues.
Contribute in-depth analyses for the website on a wide range of issues, give interviews and quotes to journalists and share your views to help create greater understanding of potentially polarizing issues.
Reach out to a community of journalists, editors, commentators and opinion formers worldwide.
Benefit from Global Experts' support in the research, dissemination and publication of op-eds, newspaper articles, podcasts and videos on intercultural issues in traditional and new media.
Increase the visibility of your contributions through our partnerships with a number of key organizations.
Current experts include:
Akbar Ahmed, Former Pakistani High Commissioner to the UK
Karen Armstrong, Religious scholar, author and TED Prize winner
Reza Aslan, Religious scholar and New York Times bestselling author
Kjell Magne Bondevik, Former prime minister of Norway
Gilles Kepel, Chair of Middle East Studies, Sciences Po, France
Ken Roth, Director of Human Rights Watch
Dalia Mogahed, Executive Director of the Gallup Center for Muslim Studies
Rabbi Arthur Schneier, Religious Leader and President, Appeal of Conscience Foundation